Professional Sanitizing Service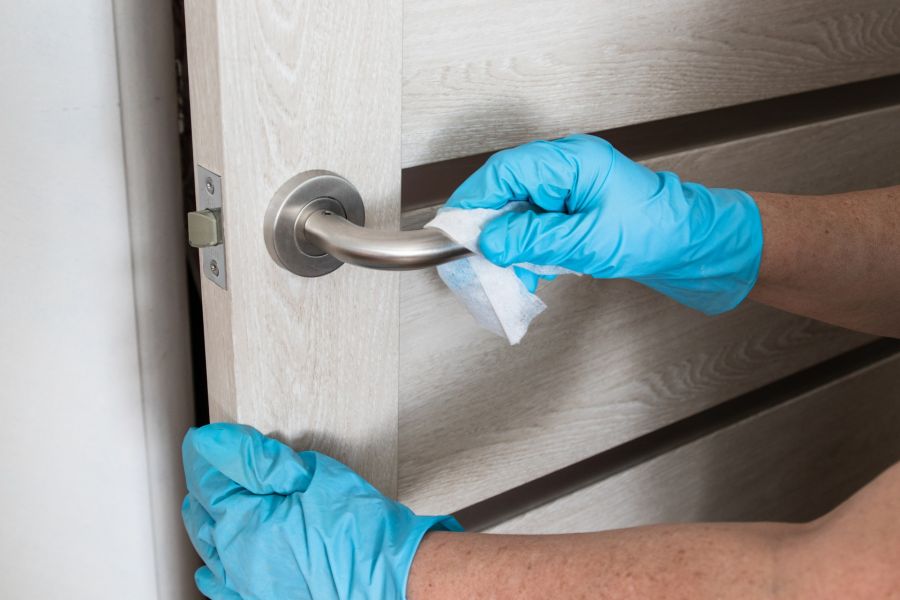 You know the key to keeping employees and customers happy and healthy; it's sanitation. Germs can spread fast in areas that are exposed to human wastes and other bodily fluids. Jay Mckenna Cleaning Services, LLC has been keeping workers and customers safe through its disinfecting protocols for over 29 years. Give us a call today to find out more about our offerings.
---
Free Sanitizing Service Quote
---
How Professional Sanitation Services Go Beyond Clean
Commercial housekeeping has evolved beyond chemical spray bottles and cloth cleaning. Today's custodians use tech-based equipment and powerful germicides to deliver a more thorough clean. Modern sanitation treatments enhance regular cleaning procedures to remove the germs that you don't see. Hospital-grade germicides that are applied with electrostatic sprayers have a longer-lasting effect against dangerous viruses and bacteria than traditional scrubbing and wiping.
Green Sanitation Products Rule in Critical Service Areas
Hospitals and daycare centers are places that need the most aggressive sanitation treatments. People who visit medical clinics often have fragile immune systems. The same is true for babies and toddlers who play all day at childcare centers. We understand that our smallest patrons learn by touching, feeling, and putting things in their mouths. We've tailored our green sanitation services with them in mind. When you need sanitation treatments that are safe and effective enough to use around food, give us a call for a service quote.
Making Your Facilities Smell Fresher Longer With Sanitation Services
Jay Mckenna Cleaning Services, LLC has been delivering life-saving sanitation services since 1994. A fresh-smelling space is a pleasant side benefit of these deep cleaning treatments. Our expert custodians apply our sanitation products to toilets, sinks, hardware, soap dispensers, and other high-touch fixtures. This eliminates the growth of odor-causing bacteria for longer periods of time than regular cleaning alone. If you're worried about lingering odors in restrooms and other spaces, give us a call to schedule a sanitation service appointment.
---
Call for Fast FREE Quote
Dial Area Code first please.
---